Welcome to the May edition of the Club's newsletter. As in the past there are
updates on the current projects as well as general information about the Club.

Gym Refurbishment Update
The plans for the new equipment and layout are now available to view on layout
boards in the gym, reception and on the home page of the Club website. The
new Technogym equipment is just part of the overall project. We are working
with our college colleagues on many of the new developments, these include
new lighting and sound systems, windows being built into the walls to allow in
natural daylight, and redecoration of floors and walls. This is an extensive
project which accounts for the closure period from the end of June to midAugust.
During this period we have put together a great extensive programme of 41
classes and sessions per week in the Olympic and the Marquee Gyms
including outside classes weather permitting. This timetable is available to view
on the website and Club App. There is a good range of equipment available.
Please note that we are limited to the amount of CV kit we have available to us
as the Precor equipment will be leaving site in mid-June.
As more visuals and storyboards become available, these will be shared and
posted online and in the Club for you to view.
CLICK HERE FOR GYM REFURBISHMENT PLAN

New GX Classes
We have introduced a brand-new Les Mills class which is the exciting SH'BAM
with Megan. This class has recently started after a great launch in the sports
hall with Megan a few weeks ago. These classes are being held on Monday's
11:15 – 12:10, Wednesday 18:00 – 18:55 & Friday 11:30 – 12:25. Classes are
bookable online via the App or website as normal.
There is also the return of an old favourite – Boxing Fitness with 'Smokin Joe
Smith'. Fresh from the 'Thriller in Bracknell' Smokin' Smith has returned from
his training camp and is now in tip top fighting condition. Classes are on
Tuesday mornings starting at 07:30 – 08:15. Ideally bring your own gloves and
pads, towel, water, and a high level of energy as the class is designed for
intermediate fitness level upwards. Classes bookable online via the Club App or
website as normal.


May Gym Challenge
A feat of upper body strength or an opportunity to extend the length of your
arms! The challenge is to see who can hang the longest on the Queen Ax…
Can anyone beat Queen Lana's time?!!
Membership Update
During the COVID period from March 2020 to July 2021, the Club lost through
natural attrition a large number of members. It wasn't until that August that we
had a full product to sell. The Club utilised the waiting list to bring in new
members. We are now able to welcome in new members and will soon be
advertising and marketing the Club in the coming weeks and months. The
waiting list we had was from all your referrals which was fantastic. So if you
have friends or colleagues who may be interested in joining please let them
know that a limited number of memberships are now available.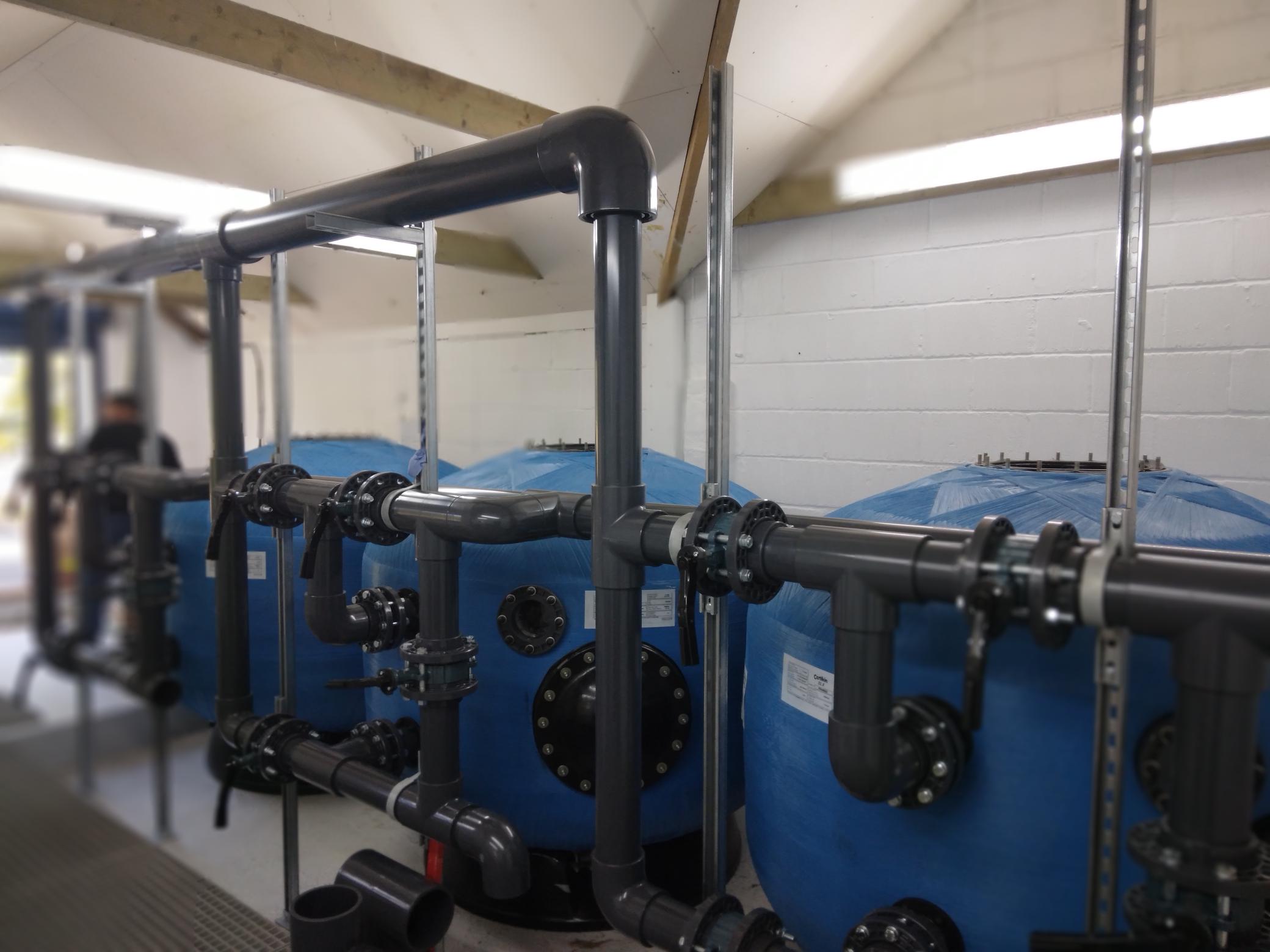 Outdoor Pool
Work is just about completed on a brand-new plant room and pool plant
equipment to replace the previous equipment which broke down last summer.
Other minor works have taken place this year and further works will happen
ahead of opening in summer 2023.
The pool will open to members from Monday 4th
July through to Sunday 28th
August.
Pricing for this season is structured as; Early Bird summer pass available from
Monday 13th
June through to Sunday 3rd
July £ 25 per person, from 4th
July
onwards £ 30 per person. If you prefer to purchase on a monthly basis the fee
will be £20 per person.
There is an early heads up and caveat to add to the outdoor pool operation in
that there is potentially a shortage of pool chemicals available in the coming
months that may or may not impact on all pool operators. We will respond
accordingly and look to keep the pool open for as long as possible within the
pool water safety guidelines if this is the case.

Lifeguarding Course
The next NPLQ course is being held at the Club on the 11
th
– 16th
July. This is
a great course to undertake for anyone looking to set out for a career in leisure
or a part time job in leisure. Details can be found on our website HERE.

Swim School Dates
For those who have children that attend our successful swim school
programme of classes the enrolment dates are listed here:
Priority 1 – 6
th – 17th July (Those remaining in same class, same day, &
time)
Priority 2 – 18th – 28th July (Those students moving class, day, or time)
Priority 3 – 29th July onwards (New students to enrol)
Course fees are £90 for Beginners and Improvers (30 min class). £180 for
advanced classes. (60 min class)
The September course dates:
Wednesday 07/09/22 – 30/11/22
Thursday 08/09/22 – 01/12/22
Saturday 10/09/22 – 03/12/22
Sunday 11/09/22 – 04/12/22
Dates excluding 31/10/22 – 06/11/22

The return of Speech Day – Saturday 28th
May
The last Speech Day was May 2019, so this year marks the return of the Big
Top to the event. The set up commenced on Monday 9th May and there will be
some disruption which we will notify you of in advance, as the equipment is
coming on to site and as per previous years, we will look to keep this to a
minimum. On the actual day the Club will close until 17:00 and remain open
until 20:00 again as we have in previous years.

Platinum Jubilee Day
The Club will be open for the morning on this special day. We will open
from 06:30 – 11:30 which will enable members to get in their morning
workouts, as well as attend the class programme set for the day, and
then be free to enjoy the rest of the day's celebrations.
Members Entrance Car Park Road
As many of you will have now seen the work has been completed in
widening the entrance road into the Club. In addition to clearer road
directional markings there are double yellow lines to indicate no
parking, so please no parking on these as we have already seen,
otherwise the same traffic congestion will occur.

Electrical Charging Points
These have been installed now for several months. We are currently
waiting for confirmation of tariffs and means of payment. Once known
we will advise all members, which will only be of particular interest if
you own an electric vehicle!

Dates For Your Diary
College Speech Day Saturday 28th May – Club Closed except for
17:00 – 20:00
Bank Holiday Thursday 2nd June – Club open 08:00 – 16:00
Platinum Jubilee Day Friday 3rd June – Club open 06:30 – 11:30
College May Half Term – Sunday 29th May – Sunday 5th June
College break for summer holiday – Summer term ends on Friday 1st
July
College return for Michaelmas term – Monday 5th September

For more regular updates, make sure you check out all of our social media channels, and as always, we welcome any feedback you have, regarding anything you want us to talk about or provide you with.