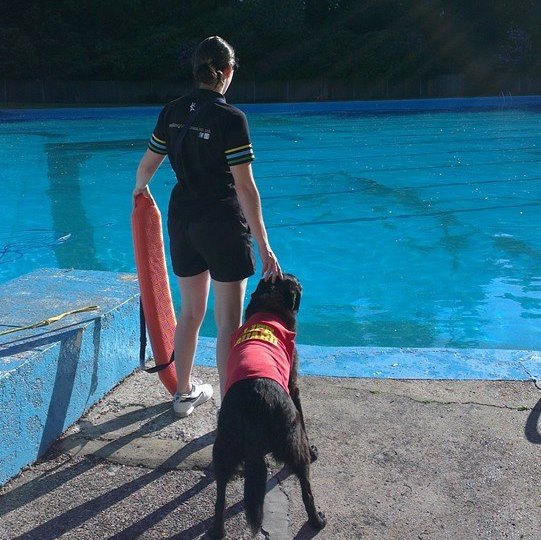 Welcome to the summer edition of our Club newsletter. It has been a few months since the last one and therefore there are a number of important issues to outline.
Membership Prices
Membership prices will increase from 1st August by 3% on average across all membership categories. Letters will be sent out this coming week advising members of their new monthly or annual subscription fees.
Club Membership
With effect from the 1st August, the Club will introduce a revised membership system for potential new members. We are fully aware and appreciate that the Club remains very busy both at Peak and Off Peak times; this is testimony to all our members' commitment to enjoy the Club and keeping fit and healthy. In light of this, we will no longer automatically accept new members. Prospective new members will be enrolled onto a waiting list that will be reviewed at the end of each month. The Club will assess how many new members will be accepted based on the number of cancelations and non-renewals processed that period. The Club will not surpass the current level of membership. Any existing members that leave and later wish to re-join will be added to the waiting list.
Club Projects
1. Squash Changing Rooms
The men's changing rooms have now been operational for a few weeks and the snagging list is being addressed. The ladies changing rooms will reopen around the 16th July. Both changing rooms will eventually be kitted out identically and will mirror the recently upgraded swimming pool changing rooms.
2. New Indoor Cricket, Netball and Tennis Centre
Work on this project commenced earlier than planned due to the good weather and the construction is progressing at a swift pace. We are in the early stages of planning the programme and pricing structure for this new facility. Work is expected to be completed by spring 2019.
The two new additional outside courts will be completed at around the same time. These courts will not be floodlit.
3. Existing Floodlit Courts
The Club is looking at a refurbishment programme for our floodlit courts. This likely to happen in the 2019/20 financial year.
Car Parking
It has been an extremely challenging period for everyone with the building works for the housing development running behind schedule, the new indoor facility and more recently the set up for the annual College Speech Day. We appreciate it has been frustrating and annoying for all parties concerned and we would like to take this opportunity to apologise for the obvious inconvenience it has caused. We have been liaising with the Senior College Management and, we are looking at a number of possible options that will help alleviate the issues in the future. As and when a decision is made, information will be made available for your perusal.
PS.  A couple of the residential properties are still available to purchase!
Club Terms & Conditions
The current T&C's that can be found on our Club website are now being revised and made more comprehensive. It is planned that these will be uploaded onto the website by the end of the year. These T&C's will be substantially different from the existing set and once available we will advise members.

Pool Survey
Thank you to everyone who completed this a while back. We have reviewed the results and will circulate the decisions and outcomes from the survey next month. Changes to the timetable will be implemented from September.

Outdoor Pool
The summer is here and the pool will be open to members at the following times;
30th June – 24th July:  Weekdays  2pm – 7pm & Weekends  11am – 7pm
25th July – 2nd September:  Monday – Sunday 11am – 7pm
* The pool will close in adverse weather conditions.
This summer there is just the one season ticket price of £ 25 for all members. This ticket is priced the same for all ages. Please note there will be no daily tickets available. Guest fees remain at £10 per visit.

Next Members Event
Pizza & Quiz night with our Resident Quiz Master Mark Smith

Saturday 8th September at 7:30pm
Event limited to 54 people. Maximum of 6 per team. This is a members only event. Tickets are £ 6.50 per person available to book and pay at Reception.
Ian Davis
Commercial Manager